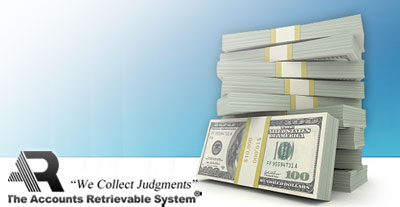 As a New York judgment recovery and collections company, Accounts Retrievable utilizes speedy, advanced, and effective strategies to recover your money. We do not waste time simply urging a judgment debtor to pay the money that they have been refusing to pay. Accounts Retrievable Services are aggressive while staying within the means of the law. At ARS, you are sure to receive quality judgment enforcement and debt collection services.
Every claim entrusted to us, regardless of the amount placed, will receive the same high quality collection effort. No matter how big or small the claim, we will find the judgment debtors assets and bring money back into your wallet.
All of our enforcement, recovery, and collections efforts are handled in-house with our staff of trained professionals. Our investigators, attorneys, and skip-tracers have the years of experience to maximize your judgment collection. Explore our services and see how the Accounts Retrievable judgment collections services can help you.