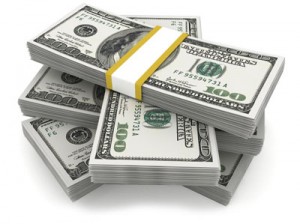 At The Accounts Retrievable System, Inc, we specialize in New York judgment collections and enforcement.  We also are leaders in nationwide judgment enforcement and international judgment collection.  Being a New York company, we are proud to serve New York residents with enforcing and collecting judgments.
When you obtain a Judgment in New York, it is enforceable for twenty years, but really, who would want to wait that long?  The quicker and more aggressive you are right after obtaining the judgment, the better the chances you have at getting your money from a debtor.  When Accounts Retrievable receives your claim, our team of professionals immediately begin the collection process.  Under New York State collections law, we are allowed some involuntary methods for retrieving money from your debtor.  Wages and bank accounts can be garnished and in some cases, property and assets can be seized.
There are other areas of expertise at Accounts Retrievable. We specialize not only in judgment recovery but also in collecting past due alimony and unpaid child support. All judgment enforcement and debt recovery procedures follow all federal and state laws. Our experts are constantly updated on all laws and statutes.
At
Accounts Retrievable
, we strive to be leaders in judgment recovery, enforcement, and collections. Our strong and committed team has a consistent track record for successful judgment collections for our clients. We use a wide range of tools and resources when recovering judgments. By using aggressive, yet responsible methods, our debt collectors can recover your money quicker and more efficiently than any other judgment collection agency in New York.
We are dedicated to treating our clients and our employees with courtesy and respect. It is difficult enough when you are awarded a judgment and a debtor doesn't pay. You need the services of a collections agency such as Accounts Retrievable to assist you with the recovery process. There are often complex proceedings when attempting to collect a judgment. Accounts Retrievable will be able to work with law enforcement, the court system, and the banks to seize assets and collect the money owed to you.
Collection Services:


Call Accounts Retrievable System For More Info at (800) 327-4687